Highlights
Khugnu Khaan Mountain - Semi Desert
Tsenkher Hot Spring
The Great White Lake
Khuvsgul Lake
Urantogoo Volcano
Huvsgul Lake is the second biggest freshwater lake in Asia after Baikal and is a great place for fishing and boating and hiking through the beautiful scenery on land to explore the flora and fauna. Plus here you will meet Tsaatan reindeer nomads and explore their lifestyle.
Hotels
Inclusions
Packages
Food
6 Nights 7 Days
30 May, 31 May, 01 Jun, and more
Ulaanbaatar, Mongolia
What is included in the tour
Accommodation during the trip
Driver+4WD vehicle+petrol
English speaking tour guide/cook/
All meals displayed in th itinerary
Camel, horse riding with local guide
Bottled water supply for 1.5 liter p.p everyday
Entrance fees for the national parks and museum
What is NOT included in the tour
International Airfare
Personal Items
Optional activity costs
Alcoholic drinks
Snacks
Accommodation in Ulaan Baatar City
Travel & medical insurance
Day 01: Arrival at Ulaanbaatar, Khogno Khaan Mountain
On arrival at Ulaanbaatar, transfer to Khogno Khaan Mountain and check-in to a Ger. Start trip from UB at 9:00 am and we'lldrive to the Khogno Khaan mountain. Between Ulaanbaatar and Kharkhorin lies this red rocky mountain (1967m) and 46,500 hectare area. It is a perfect place for walking and good for spotting ibex, wolves and many varieties of hawk. The ruins of Uvgun monastery are hidden in one of its numerous valleys in the southern slope. The monastery was destroyed by the armies of Zungar Galdan Bochigtu, arival of Zanabazar in 1640. We arrange a camel riding trip to the sand and spend overnight in a Ger.
Meals: Lunch + Dinner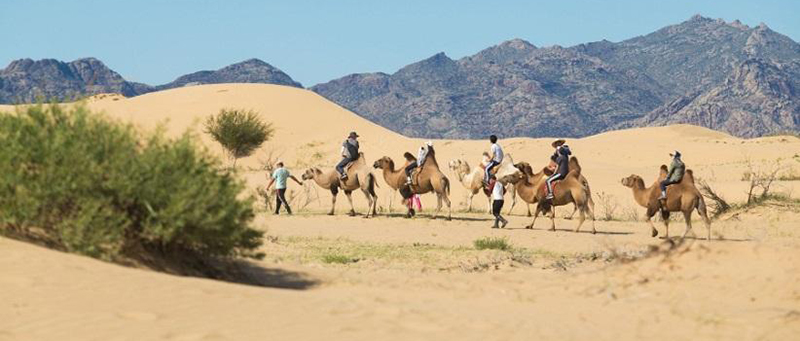 Day 02: Tsenkher Hot Spring
We'll drive to the hot spring called "Tsenkher". You can take a natural hot bath here. On the way we'll stop  at Erdenezuu temple museum and see museums. the symbolic ruins of the 13th century capital of the Mongol Empire. Visit Erdene-Zuu, the oldest monastery, with 108 stupas, built in 1586. Then visit Karakorum museum and see the Great Mongol state period, Stone Age, Bronze Age, Ancient state period halls. Spend overnight in tourist camp.
Meals: Breakfast + Lunch + Dinner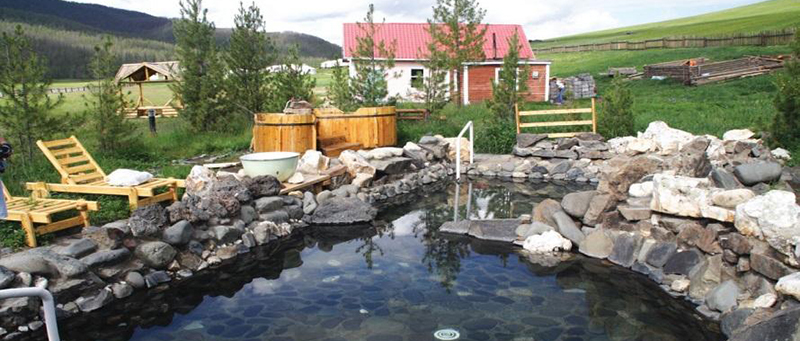 Day 03: The Great White Lake
Today we'll drive to the Great White Lake. Khorgo Uul is a dead volcano, which lies on the east of the lake of Terkhiin Tsagaan Nuur in Arkhangai Province. The mountain of Khorgo is covered with basalts. The National park covers 28 square kilometers including Togoo Uul 2.240 meters above sea level and the Hill of the lake of Terkhiin Tsagaan Nuur. It has been protected since 1965.  Overnight stay in a ger.
Meals: Breakfast + Lunch + Dinner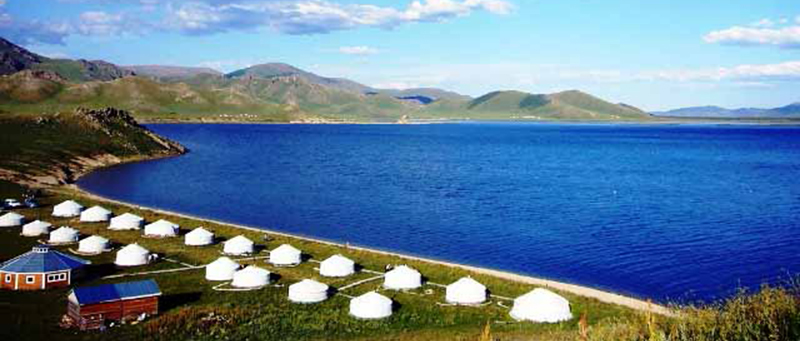 Day 04: Khovsgol Lake
Early in the morning we will drive to great Khovsgol lake. The lake is the second fresh water lake in Asia and second large lake in Mongolia with its 136 km long and 36 km wide and 264 meter deep. Overnight stay in a Ger.
Meals: Breakfast + Lunch + Dinner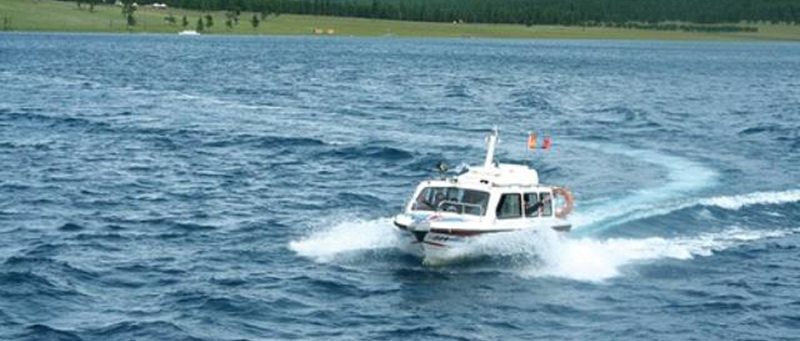 Day 05: Khovsgol Lake
We'll drive a couple of hours to Khovsgol National park covers 8.381 square kilometers including the Khovsgol Lake and its watershed, the Lake Basin, and parts of Zunii Saran Mountain. It has been protected since 1992. The Taiga forest has Euro Asian otter, beaver, moose, reindeer, argali, Siberian ibex, snow leopard, red deer, Siberian roe deer and many other wild animals.  We ride a horse and  go hiking by the shore of the lake. Overnight stay in a Ger.
Meals: Breakfast + Lunch + Dinner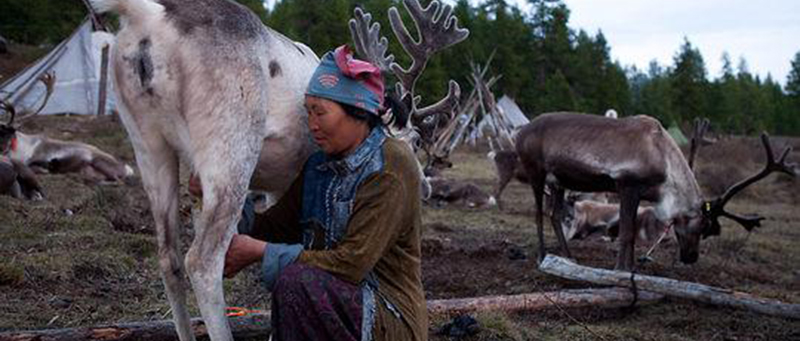 Day 06: Uran Togoo
We'll drive to Uran Togoo. The area is situated in Khutag Under village territory of Bulgan province. This beautifull mountain was initially protected in 1964.  Uran Togoo mountain is an inactive volcano with a unique natural form. Overnight stay in a Ger.
Meals: Breakfast + Lunch + Dinner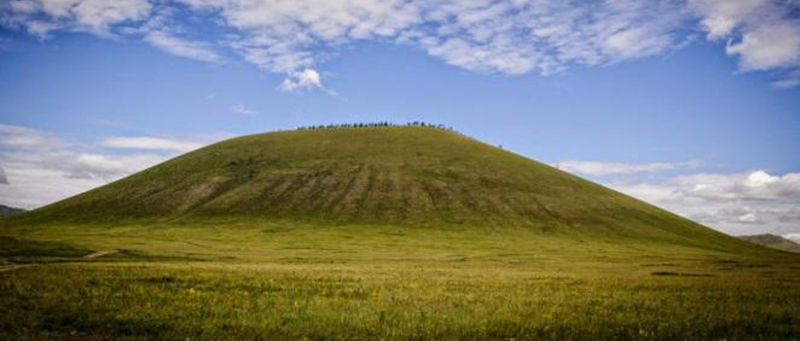 Day 07: Nomadic Life
Today we will visit  a true nomadic family. The purpose of the stay at a local family is to experience the true culture of Mongolian nomads. You will see how they herd animals, make dairy products,  and traditional clothes. You are welcome to play traditional games, have Mongolian supper and interact with the nomads and ask any question you have. Overnight stay in a Ger.
Meals: Breakfast + Lunch + Dinner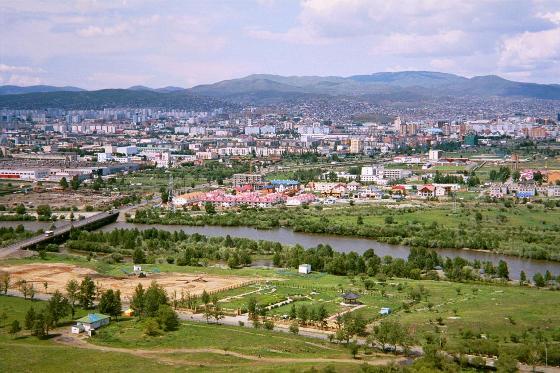 Day 08: Departure from Ulaabaatar City
Return to Ulaanbaatar City for departure to your hometown.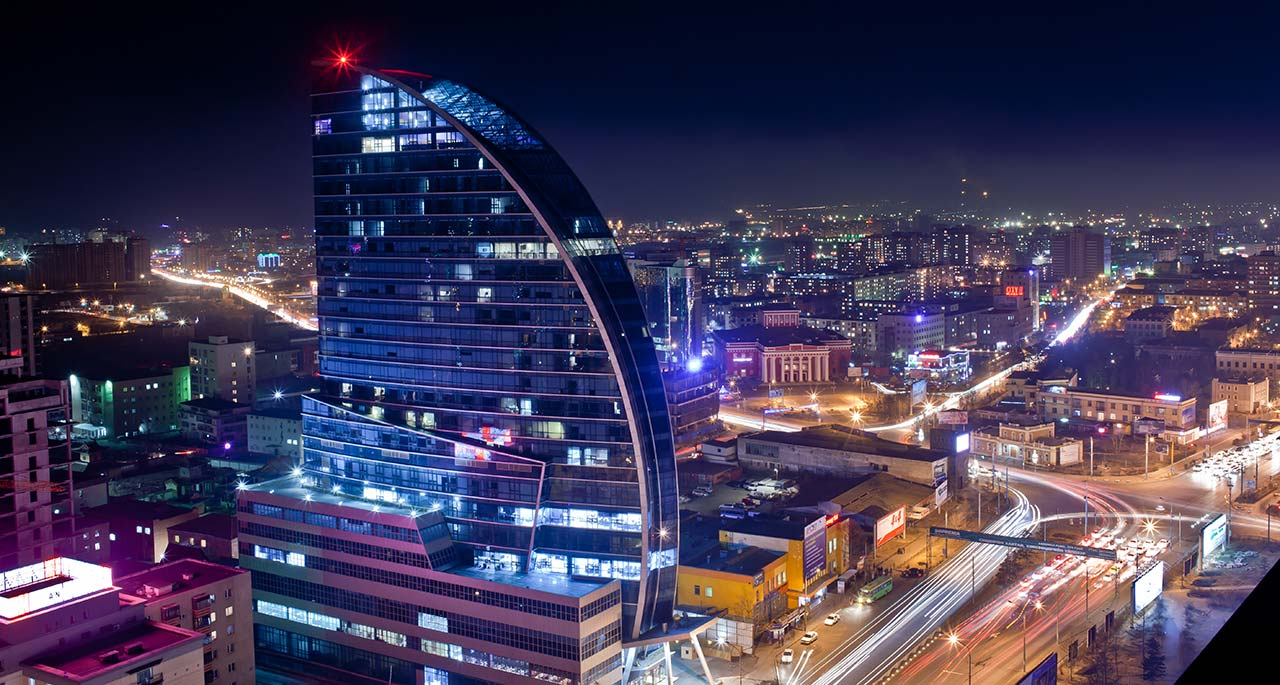 Pickup point
Package starts from here