Highlights
Kharkhorin City - The ancient capital of Mongolia
Orkhon Valley
Ulaan Tsutgalan Waterfall
Hot Spring (Hot Spa)
The Great White Lake
Semi-Gobi
Travelling in the Mongolian Gobi desert would give you unforgettable landscape mixture of desert, mountainous terrain and borderless steppe. Lifestyles in the Gobi will let you experience the family-like, warm hearted local herders who extend their hospitality the year round. Here is an opportunity to see cool climates and hot sand dunes; as well as, remains of Ancient cities, monasteries, dinosaurs. This historical area linked Europe and Asia through the famous Silk Road. 
Hotels
Inclusions
Packages
Food
6 Nights 7 Days
04 Dec, 05 Dec, 06 Dec, and more
Ulaanbaatar, Mongolia
What is included in the tour
Accommodation during the trip
Driver+4WD vehicle+petrol
English speaking tour guide/cook/
All meals displayed in th itinerary
Camel, horse riding with local guide
Bottled water supply for 1.5 liter p.p everyday
Entrance fees for the national parks and museum
What is NOT included in the tour
International Airfare
Personal Items
Optional activity costs
Alcoholic drinks
Snacks
Accommodation in UB city
Travel & medical insurance
Day 01: Arrival at Ulaan Baatar, Kharkhorin City
On arrival at Ulaan Baatar airport, transfer to a ger in Kharkhorin. Kharkhorin was built in 1235 by Ogodei Khaan, who was successor of Chingis Khaan. The foundations of Kharkhorin's buildings are all underground and Erdene-Zuu Monastery was built to the south of  the ancient capital ruins in 1586. We will visit  Erdenezuu monastery which contains valuable items that represent Mongolian Buddhist culture. Overnight stay in a Ger.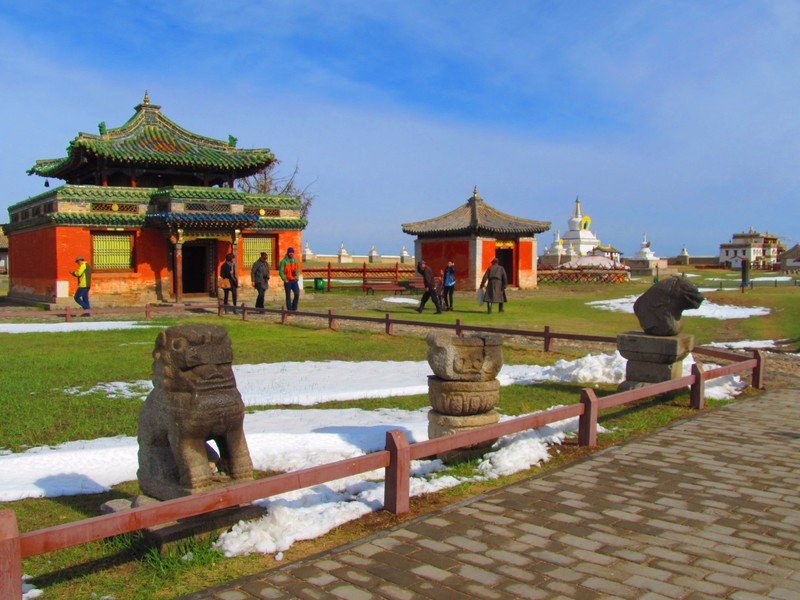 Day 02: Orkhon Waterfall
We will visit Uurt gorge, Orkhon river and the Red waterfall in Orkhon valley. The red waterfall is situated in historically significant  Orkhon valley, whose river flows an incredible 1120 km to the north before it joins Selenge river. Also called Ulaantsutgalan, the waterfall was formed by unique combination of volcanic eruptions and earthquakes about 20000 years ago. Overnight in a Ger nearby the waterfall.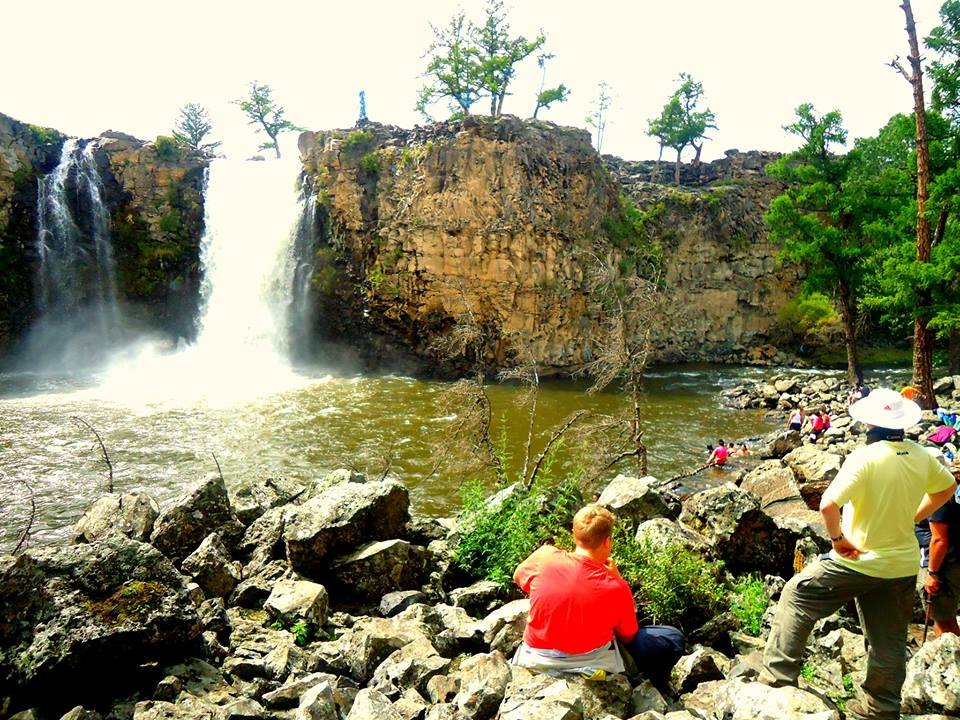 Day 03: Hot Spring (Hot Spa)
The sulphur springs of Tsenkher emerge from the ground at 86 degree Celcius. The hot spring is especially good for skin allergy.We will relax in Hot spa for the whole day. It is a good treatment after horse-riding trip. Overnight in a ger camp.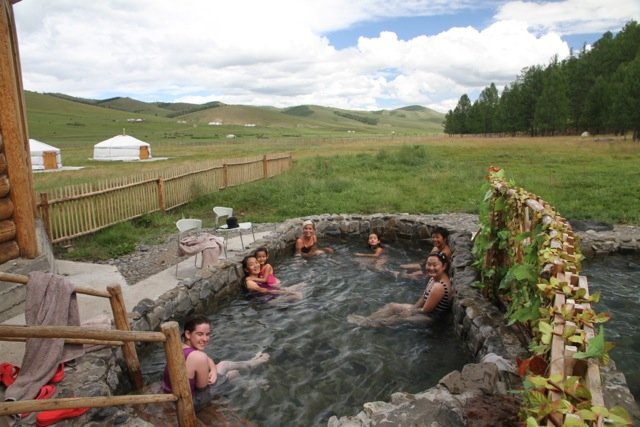 Day 04 & Day 05: The Great White Lake
The White lake is located in Tariat sum, a local administration unit which is a magnificent region of extinct volcanoes. Approximately 180km  north-west of Tsetserleg. The 16 km lake was formed when volcanic lava dammed the Suman River cutting a large gorge through the basalt. White lake is a great spot for bird watching or swimming. We will riding horse and hiking to the crater Khorgo on the fifth day. Overnight stay in a Ger near the lake on Day 04.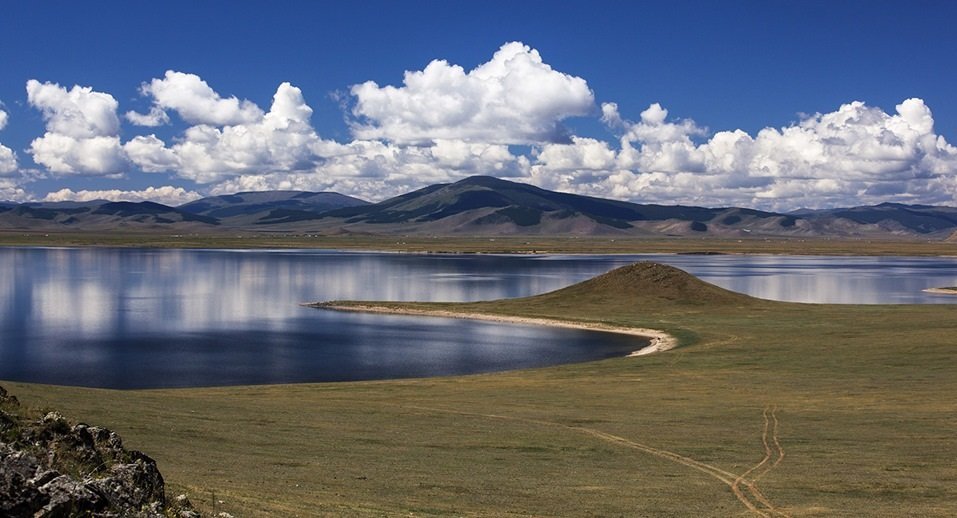 Day 06: Semi-Gobi
Amazing nature in Semi-Gobi. Imagine a picture that consists of rocky mountains in the back, sand dunes in front, green trees in and aside the dunes, a river flowing along the dunes. That is what Semi-Gobi looks like- everything in one package. Explore Semi-Gobi. Camel-riding. Overnight in a Ger.
Day 07: Departure from Ulaanbaatar
Driving back to Ulaanbaatar and drop to airport for departure to hometown. On the way, we have a lunch.